The Doug Collins Show
Monday - Friday 3 PM - 5 PM
Show Description:
Join Former U.S. Representative, Doug Collins, for state and national political discussion mixed with nationally known guests, listener call-ins, and special show features like "Pop Culture Friday" where we look at pop culture and its influence. Let's come together for the revival of Conservative thought and bring back the conservative movement and its historical firm policy and foundation.
About Doug Collins:
Doug Collins is an American attorney and politician who served as the U.S. representative for Georgia's 9th congressional district from 2013 to 2021.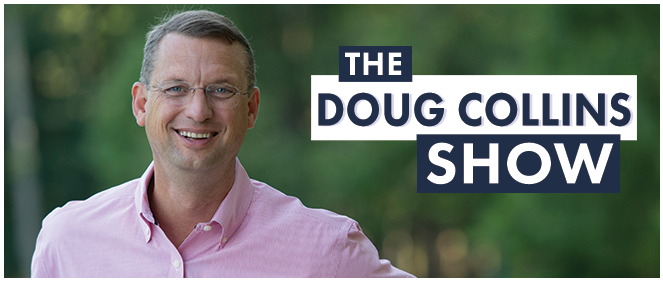 Freedom WMLB AM 1690…Trucking The Truth: Atlanta's Free Speech Blow Torch!